In China, South Korea is plastic surgery and cosmetics heaven.
Korean Wave
You might be wondering, what it that Korean Wave ? In Korean, it's called Hallyu (한류). This name represents the cultural wave of South Korea. This Korean wave has been mostly popular in China starting 1990.
This wave is mostly composed of the entertainment industry of South Korea : from the music industry to Korean movies. And this is the Korean celebrities who make Korean cosmetics popular. Indeed, when in America or in Europe, actors or singers are rarely used on cosmetics advertisement, in South Korea, they are the faces of cosmetics.
Read as well: China K-Beauty market guide
Etude House, Sandara Park, Nature Republic, EXO, The Face Shop, Suzy… You don't know any of that brands or celebrities ? Don't worry, I'll explain.
Korean Singers
In South Korea, the music industry is particular. The word KPOP is mostly used to describe it. KRAP or KR&B doesn't really exist because those music styles are not the most famous ones worldwide. KPOP is the one. It's been now several years since the Korean pop music spread all over the world.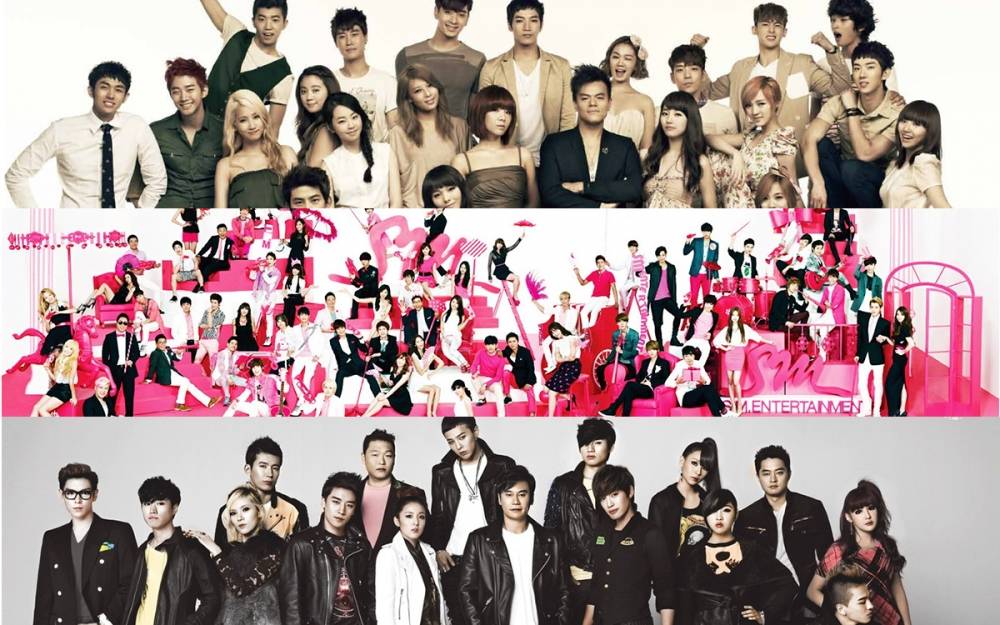 They are so popular that not only do they sing, they also act in movies or dramas, they participate a lot in entertainment shows, and most of all, they show off their perfect faces on advertisement. It can be advertisement about food, travelling, clothes line or cosmetics, they do all of that.
KPOP is mostly known for its huge boys or girls band and in advertisement, it is really common to see all the members of the group on the same ad.
Korean actors
Korean actors, such as the Korean singers, they are not only actors, they are also on TV shows and obviously on advertisement. Those with the most gorgeous faces do cosmetics advertisement and the others do food, clothes…
The other celebrities
In South Korea, if you are on TV, you can be a celebrity. That is the reason why Korean humorists, Korean anchors (news reporters or on entertainment shows)… all of them, you can see them on advertisement.
The entertainment industry in South Korea is a whole. You can't have a single job.
South Korean Beauty inspires Chinese people
If you look at Korean celebrities, whatever his/her main job, he/she will have a perfect face. But no, it's not normal. South Korea is THE country of plastic surgery. And every celebrities (even humorists or anchors) had at least one plastic surgery operation. They mostly do their face because in South Korea, baby face and perfect face lines are a must.
Thus, obviously all Korean celebrities that you can see on advertisement are beautiful. And that beauty inspires Chinese people and almost all asian people. That is the reason why, lots of Chinese go to South Korea in order to get a plastic surgery. 
However, to look like a Korean celebrity, it demands a lot of work. Indeed, plastic surgery is one thing but after that, you need to take care of your body all the time. It's a life routine. South Korean people take care of what they eat, drink, how much they sleep, they care a lot about the cosmetics they buy, their hair have to be perfect. South Korean girls are well known by worldwide beauty gurus because of their morning and evening face routine : 10 steps at least. 10 steps means 10 different products to put on their face. That is why South Korea has such a large line of cosmetics products.
Whitening products are the most popular in South Korea, but also in Japan and in China. I won't explain in details what it is, but yes they are products that help you to keep or to give you a pale face.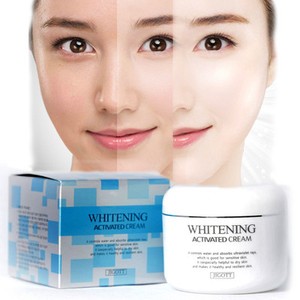 Korean cosmetics sales are boosted in China
Nowadays, South Korean cosmetics products are popular worldwide and they can be sold almost everywhere. But in some countries, they can be bought easier than in others. That is the case for China.
China imports a lot of foreign cosmetics products. The most import ones are the French's  (33.6% of market shares). Followed by South Korea with 19.1%, then Japan (15,6%) and the United States (11%).
According to the Korea International Trade Association, this year, between January and March, South Korean exported a total of $686.2 million of cosmetics products worldwide. In China, South Korea cosmetics exportation represents $131.2 million. Since last year, Korean importation towards China had tripled.
The Korean brand AmorePacific Co. made 320.7 billion in operating profit, it represents a 50% hike since last year. Another brand called Kormar Co. jumped 62.9% since 2014.
Nowadays, it's common to see Korean cosmetics sales in Chinese cosmetics stores. Some Korean cosmetics brands also open their own stores such as the brand Etude House. Korean beauty definitively overwhelmed Chinese beauty market and their presence in the eyes of Chinese consumers is well seen. Korean cosmetics attracts Chinese girls and boys because of their packagings (from really cute to really chic), the range price (from really cheap to expensive), because of their effectiveness, obviously thanks to the celebrity promoting the product… South Korean cosmetics popularity in China won't stop tomorrow.
Further reading :