Beauty growth in China is driven by prestige. Millennial consumers are eager to have the best, they don't want to settle for what's average, and as soon as they can stretch themselves, they will opt for higher quality and better performance. China's beauty market is fragmenting from a mass market where consumers buy few, simple cosmetics to a market that desires more diverse, niche products. Here are a few major trends we expect to see in beauty and cosmetics in China in 2020.
Chinese beauty consumers are in love with Western cosmetics brands
Historically, the Chinese beauty market was driven by skincare, but in recent years we've seen Chinese consumers become increasingly passionate about make-up, too. Lipstick has become an affordable luxury item, while innovations such as Face Cushion are becoming very popular. China's booming e-commerce sector is opening the door for many premium brands to reach deep into China's heartland without the expense of bricks-and-mortar retail.
A major beneficiary of this trend was Estée Lauder (a group that owns brands including La Mer, Bobbi Brown, Origins and Clinique). Its recently released full-year sales climbed faster in China than in any other market, with strong double-digit retail sales growth, and a doubling of its online business. Estée Lauder also was in the top 5 beauty brand sellers for 2020's Tmall Shopping Festival of 11.11 and keep increasing its sales and popularity in China.
Bold beauty products help Chinese beauty consumers to stand out
A growing number of Chinese consumers seek to express themselves through their cosmetics choices. They deliberately use bold beauty products to differentiate themselves from their peers. Bold colors are in demand. Although strawberry and bean-paste pink lipstick sold well in China in the past, bold red has emerged as the dominant color of choice for women's first lipstick purchases in 2018. This year's popular products include M.A.C.'s Ruby Woo, Dior 999, and Tom Ford's Ruby Rush #07. Other eclectic colors that sell well include mermaid pink, grapefruit and pumpkin.
Silk filler is the new anti-ageing trendy component for cosmetics
In 2019 also anti-wrinkle fillers could become eco-friendly: WWD reports that the US company Silk Inc. has developed a natural filler based on silk extracts, which could replace the most common hyaluronic acid based. Still being perfected, the formula aims to fill the wrinkles of the face and hands and treat acne scars. As silk already has a major place in Chinese culture and identity, it seems logic that the Chinese cosmetics industry tried to use silk as a miracle product to replace acids commonly used. One thing is sure, silk in cosmetics works and has to be considered as a future beauty trend in China.
Skincare is definitely the favorite cosmetic product in China
Stopping time moves the world. Of cosmetics, for sure. The richest "slice" on the market is skin care, with anti age (190 billion a year) in pole position. In the near future there will be creams formulated with ingredients analyzing cellular DNA, more and more "good bacteria" (probiotics) to help sensitive skin, which now affects six out of ten women in the world. To keep an eye on skincare antipollution, the latest born to protect from smog, urban environment and digital aging.
But what do women like in leather? According to Google, the most used ingredients in 2018 were vitamin C, coconut and avocado oils, aloe vera, hyaluronic acid, coal and gold. Now, after the masks boom, the "DiY" factor, which stands for "do it yourself", is growing. Like creating skincare recipes stolen from the kitchen, for example. Or add super concentrated concentrates and boosters, ready in perfumery, to enhance the cream of the heart.
Cosmetics brands are investing in healthy scalps to win the Chinese market
Until two years ago, scalp care products were regarded as an elite product in China, with sales generally restricted to expensive lines sold at high end hair salons.But recently, these specialist hair care products have become widely available on the mass market and are proving especially popular with young women commanding higher incomes, according to London-based research company Mintel. While exact growth numbers are not available, as the segment is too young and too small to merit comprehensive market research, the trend is catching on, and many famous brands and companies are preparing their launches on the Chinese market in 2019.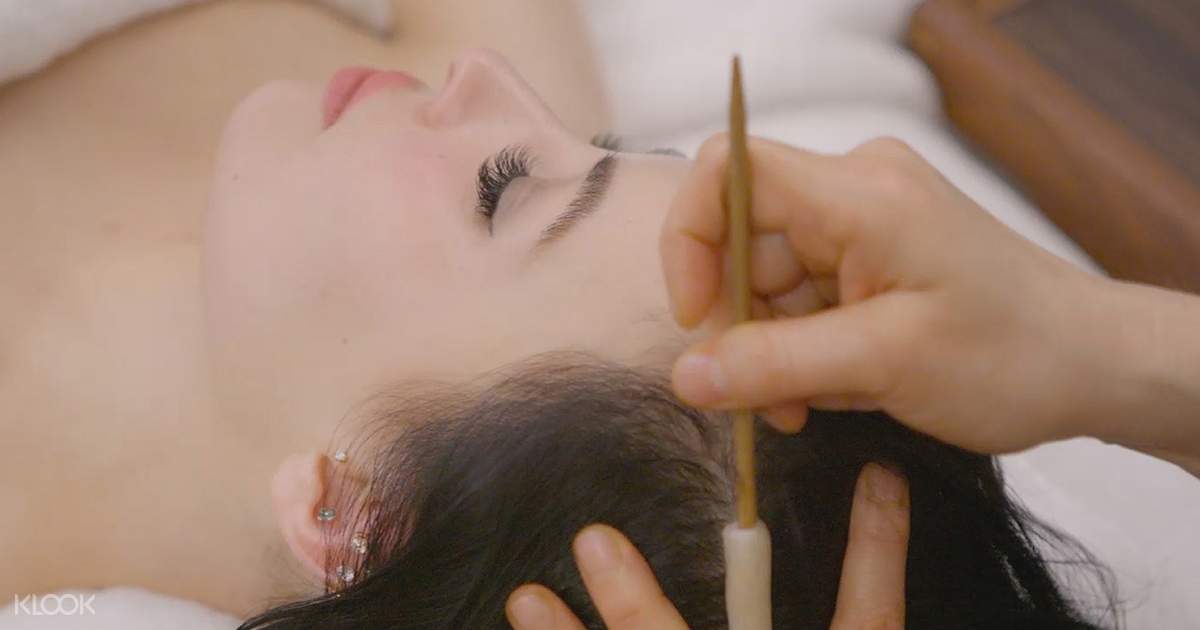 The future of cosmetics, skincare and beauty products is waterless
Driven by sustainability concerns, brands are looking to reduce and even eliminate water from their products and production processes. L'Oréal has committed to reducing 60% of water consumption per finished product by 2020, compared to the amount used in 2005, and Unilever has launched a water-smart initiative which aims to develop products across its brands that reduce its water footprint. Beauty parlours are also embracing going waterless. For instance, Chinese women, who want to be always up-to-date and love more organic cosmetics, will surely be waiting in line for this new trend.
Top 5 marketing tips to sell your beauty products in China
Branding, to tell your brand's storytelling
Chinese consumers want to hear your brand story, that means they want to buy from brands they feel connected to. Especially if you're importing products, you have to build some kind of trust by sharing information about your brand, both in your store and through other methods. So don't simply put your products out there and expect them to sell themselves. You need to provide great products and a great brand in order for Chinese consumers to trust you enough to buy.
Distribution: e-commerce never fail when it comes to cosmetics
China leads the world in e-commerce. More than 40% of the world's e-commerce transactions currently take place in China, up from only 1% about a decade ago.Local Chinese tech champions such as Tmall, Alibaba and JD dominate a rapidly growing e-commerce ecosystem, mostly within China. Chinese consumers are mobile-savvy, so much so that even older generations are comfortable with mobile commerce and purchasing online to offline  services. The rapid development of this industry combined with a large and growing digital consumer base has fuelled tremendous growth both domestically and abroad via cross-border trade.
Chinese social media platforms to be everywhere!
Social networks are part of the Chinese daily life and exert an enormous influence over Chinese consumers. That's why brands have to develop an important presence on social media platforms to reach and attract them.One of the best is WeChat! WeChat is, at its core, a messaging app, but that is really only a fraction of what the service can do. If also offers more traditional social networking functions like video and picture sharing, games, stickers, and the ability to share and connect with friends through WeChat Moments.
But it's also a social commerce platform, incorporating WeChat Stores for online shopping and WeChat Pay and WeChat Wallet for payments to both online and brick and mortar vendors. It's important to share a caveat about WeChat marketing: WeChat is available worldwide, but the vast majority of users — up to 90% by some estimates — are in China. And in order to market to Mainland Chinese WeChat users, you need to have a business presence registered in Mainland China.
Take advantage of shopping festivals for your e-reputation
In China, there are shopping holidays just like there are in the U.S. But the actual holidays are different. So don't just discount your products on Cyber Monday and expect tons of sales. Do some research on the popular holidays in China and the promotions available on platforms like Tmall. For example, November 11 is known as "Singles Day" in China (because of all the 1's in 11/11). An answer to Valentine's Day, Singles Day is all about buying yourself gifts or buying small items for friends. It's a major opportunity for any business that sells in China.
KOLs: Chinese influencers love beauty products
When it comes to cross-border e-commerce, and even domestic e-commerce, Chinese consumers are turning to key opinion leaders – also known as digital influencers – to learn about the latest products and trends. Digital influencers produce content ranging from articles on their official WeChat accounts to social media live streams. Influencers' live streams especially are boosting e-commerce market growth; according to a recent Deloitte report, live streaming in China will lead to $4.4 billion in direct revenue this year, with influencers' live streams set to reach as many as 456 million viewers. Chinese digital influencers play an important role in shaping consumer preferences and driving awareness of new products among their followers.
Last but not least: find a good partner to establish your brand in China
Are you interested to expand your market in China? Want to know more about cosmetics and beauty trends in China? Want to establish your business in China? Want to find distributors, investors or partners for your brand in China? Contact GMA! GMA stands for Gentlemen Marketing Agency. Some information about us:
We are a top-level company about marketing in China
We are the most visible webmarketing agency in China
We have more than 7 years of experience in China
Our team is composed of multicultural trends' experts
We have more than 300 successful case studies in China
Discover our websites, services and case studies and contact us! Wether your are an interest in Chinese trends and want to know more, we can also arrange a meeting with one of our expert to analyse your project and develop a 360° tailor-made digital marketing strategy fitting your budget and desire. Learn how to attract, seduce and fidelize your Chinese target audience thanks to many services:
Chinese social media
Chinese e-commerce platforms
Chinese KOLs & influencers
Distribution & logistics
E-reputation, awareness & visibility
…
Read more about cosmetics trends in China: